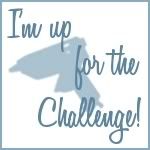 It's two for one today! While in the 99 Cents Only store, I happened upon these cute little peat pots.
Since I am not a gardener, I was not familiar with these babies. So much goodness for so little money! I have 30 students this year, so this was a jackpot! We could make an entire class craft for just about $4! Makes my heart sing!
Supplies:
Peat pots, each basket uses 1 1/2 peat pots, hole puncher, brads, craft paint, Easter grass, any other embellishments you like. I used some curling ribbon. I also used a hot glue gun on one of the baskets.
Step one: The Handle
I think pipe cleaners would also make great handles, but I didn't have any. So, I improvised and cut an inch rim off a peat pot and used it as a handle. Then I used the hole puncher to make holes for the handle and on each side of the basket. Just for fun, I used scallop craft scissors for one of the handles.
Step two:
Paint your pot and handle. I used regular acrylic craft paint. At school I will use regular tempera school paint. Allow it to dry for a while. These pots are really absorbent and they take a while to dry. It would be fun to embellish these with stickers, tissue paper flowers, quilled flowers-anything really.
Step three:
Attach the handle. My students will be using paper brads to attach their handles. I decided I liked the skinny little rim that I had cut off one pot and hot glued that as a handle.
Step four:
Fill with grass and candy!
Since these are so easy and so economical it would be fun for kids to make one for each place setting. I remember once I made school ice cream stick Pilgrims for our Thanksgiving place markers. I felt so important contributing to the holiday table.
Cost break down:
16 peat pots - 0.9999 (Yes, that is how 99 Cents Only prices things!)
curling ribbon- Stash-I had it at home, but I got it at the 99 Cents Only a while back
Easter Grass- ditto
paint- stash
brads and hot glue- stash
When I make these with my class on Friday I will buy two more packs of peat pots, grass and jelly beans for a grand total of $4! Whoo Hoo!
Now the real question is: How much will I spend at the dollar store after visiting all of the other challenge participants???